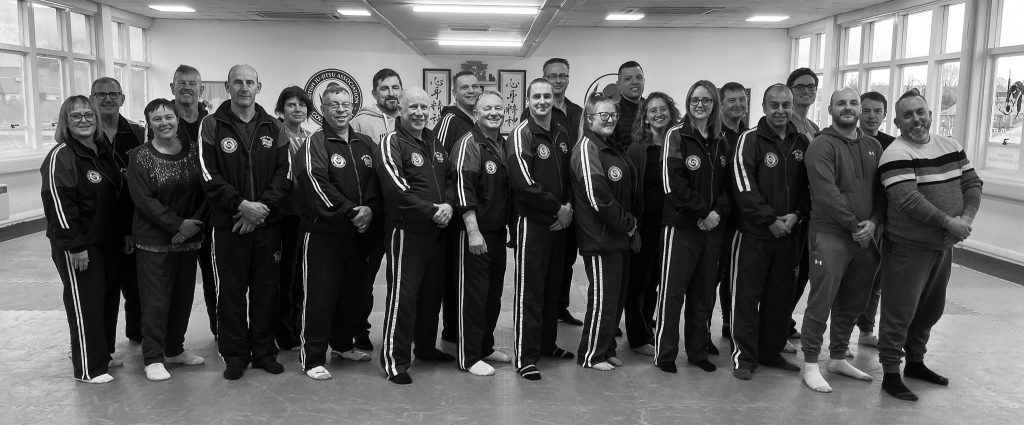 The BJJA GB hold National Championships every year, usually in September, at the National Judo Centre, Walsall.
Competition Venue Address
Wolverhampton University Sports Campus
Walsall Sports Centre
Gorway Road
Walsall
West Midlands
WS1 3BD
Here are two links to maps to help you
To be eligible to enter the National Championships, each association or club must have a minimum of 2 qualified referees/officials attend and be fully taking part in the Championships.
Competitors Entry Requirements
Competitors must:
Be aged 11 years or older on the date of the competition.
Be of minimum green belt.
Have current BJJA GB membership.
Must be entered via their association or club
The National Championships Competition Categories
Individual competitors demonstrate a pre-determined sequence of moves against an imaginary opponent/s.
Individual competitors demonstrate a pre-determined sequence of moves against an imaginary opponent/s whilst using a weapon.
Two competitors demonstrate their skills by using a pre-arranged sequence of Ju-Jitsu techniques.
The object is for two defenders to react promptly to a random but standardised attack and defeat their attackers with short, sharp, effective defences. The competition gives the competitor a chance to test their reactions and execute their Ju-Jitsu defences in a safe and controlled environment. Random attacks allow males and females to compete against each other.
The object of Advanced Random Attacks is for two defenders to react promptly to two attacks each, delivered consecutively and defeat the two attackers with short, sharp, effective defence. The purpose of Advanced Random Attacks is to allow the higher grades to hone their skills against two attackers.
This competition is known as best of the best and qualification is by invitation only to Random Attack medal winners.
A continuous fighting-system is where two competitors compete against each other in a sportsman like competition with adapted means of Ju-Jitsu. This is the only category where males and females are kept totally separate and can subsequently only compete within same sex groups.
There are three parts to this category, where the competitors score collective points to win.
In the first part, namely
Part 1:
Safe Contact Sparring, competitors use safe contact to score points with clean punches and kicks to designated areas of the body. The second part, namely
Part 2:
Gripping and Throwing, upon the referee's instruction, the competitors take a grip of each other and attempt to throw or take down their opponent using recognised ju-Jitsu techniques. The final stage, namely
Part 3:
Ground Fighting, begins once the competitors are on the ground following a throw or takedown, or again on the referee's instruction, and require the competitors to attempt to control their opponent whilst on the ground.
No punches or kicks are allowed in Part 2 or Part 3. There are significant differences between the Adult and Junior rules, and it is imperative that these differences are adhered to at all times for the safety of the competitors.
The full rules are contained within the British Ju-Jitsu Association National Championships Rule Book, which is reviewed & updated annually. This also contains more on the roles 0f officials, scoring, plus Students Charter, Parents/Carers & Spectators Charter, Sensei's/Instructors Charter plus much more.
Championships Documentation
Here are all the files you need to take part in or run a BJJA GB event. Please note you can also download the App for random attacks by using APKPure for Android version or the Apple App Store for iOS.