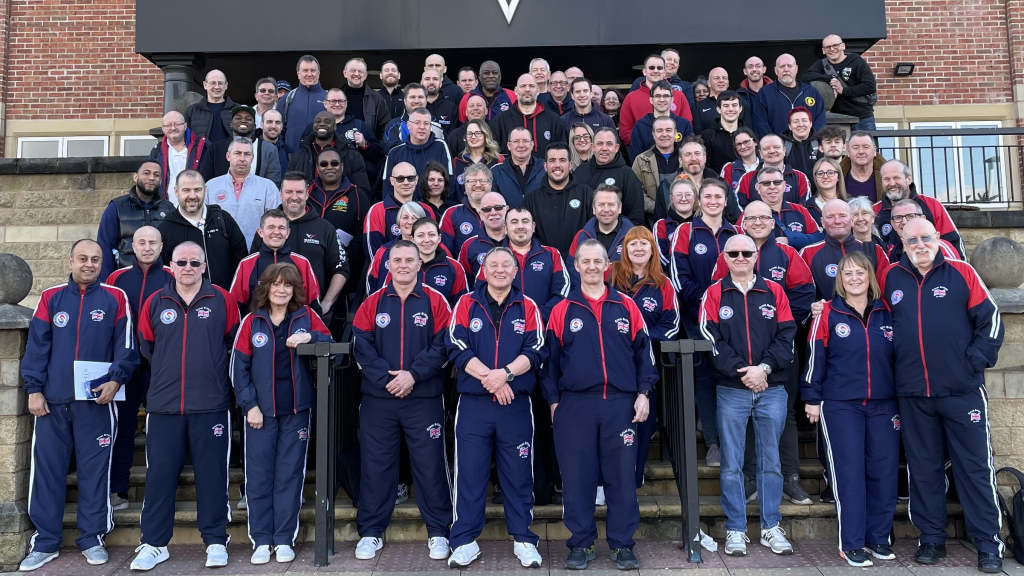 Our focus is the development of an integrated sports community where people of all backgrounds participate and progress in every avenue of the amateur sport of Ju-Jitsu.
INTRODUCTION
Our focus is the development of an integrated sports community where people of all backgrounds participate and progress in every avenue of the amateur sport of Ju-Jitsu.
The sports uniquely powerful ability to connect people from different backgrounds genuinely facilitates an ability to develop life skills by improving health and well-being, discipline, respect, confidence, and self-esteem.
It is a sport that is centrally placed to provide a platform that reaches, inspires, aspires, and unites our local and wider communities, through the promotion of support, collaboration, and positive influence.
The British Ju-Jitsu Association GB is proud to be the only National Governing Body for Ju-Jitsu that unites a variety of the different systems of Ju-Jitsu, as they did in Japan, through a competitive strand that known as Sports Jitsu.
Our organisation carries out various functions that include:
Overseeing the safety and welfare of our members
Child and Vulnerable Adults Protection
Statutory and Legal compliance
Developing our coaching community
DBS checking
Promoting Ju-Jitsu to potential new members
Enforcing rules and regulations
Providing a talent pathway for Ju-Jitsu members
Competitions and events
OUR VISION
Be a leading National Governing Body delivering excellence in the art of Ju-Jitsu to an ever-growing Ju-Jitsu community within the UK.
OUR MISSION
Provide leadership and support to our member associations, clubs, and coaches to deliver safe, inclusive, and inspiring environments for their members to train, flourish and maximise their potential.
OUR CODES OF CONDUCT, CERTIFICATION & GOVERNANCE
The British Ju-Jitsu Association was originally founded in 1956 by Soke James Blundell (22/12/1921 to 13/11/1989) and was later re-constituted in 1988. It included other affiliated Ju-Jitsu associations from around Great Britain.
Together, these clubs and associations approached the British Sports Council (now the UK Sports Council) to establish a single Governing Body for the Martial Art of Ju-Jitsu in this country and as a result, since 1993, the BJJA became the British Ju-Jitsu Association Governing Body, or BJJA GB.
This Governing Body oversees all aspects of Ju-Jitsu in Great Britain such as, establishing codes of conduct, standard practises, competition formats and rules, arranging group insurance policies for clubs within the Association, and certification of teachers and competition referees as well as registration of new clubs.
Sports Coaching certification for Martial Arts instructors is backed by the National Coaching Foundation, known as "Sports Coach UK". It is through them that the BJJA GB is able to arrange for full Professional Indemnity insurance for all registered coaching instructors teaching Ju-Jitsu within the BJJA GB.
As the independent voice of UK sport, the Sport Recreation Alliance is the umbrella organisation for the National Governing and Representative Bodies of sport and recreation in the UK. It speaks and acts to promote, protect and develop the interests of sport and physical recreation at all levels. The Sport Recreation Alliance is at the forefront of sports politics, providing support and services to those who participate in and administer sport and recreation and is completely independent of any form of Government control. They have no responsibility for allocating funds and are strictly non-party and will support or oppose proposed measures only on the basis of their perceived value to sport and recreation.