IN MEMORY OF Professor Terry Parker
Published:
6th June 2023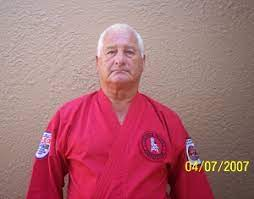 On Behalf of the British Ju Jitsu Association GB, The United Nations of Ju Jitsu and all our members and students.We pay tribute to Professor Terry Parker who sadly passed away on Sunday 4th June 2023.
Terry was a living Samurai, a strong Martial artist, a Strong willed individual  and stubborn at times, but he also had an enormous heart and wonderful sense of humour. He was generous, loyal, and brave. He was clever and full to the brim with knowledge gained through all of his life experiences: 
He will be remembered for all the heart he shared with his friends and family. He truly loved each of them- and if you knew him, you knew it. When his time came, he carried himself with dignity, strength, and full of love for those who went before him. He will be missed dearly.
Go back